Reviews

David Briggs from Wicked And Sexy Photography is our Official Fetish Freedom Photographer and Reporter. David will be reviewing and photographing at some of the hottest clubs everything form Fetish, Gothic, Alternative, Punk, Burlesque, BDSM, Femdom, Tattoos and more.
Check out these pages, see if you can spot yourself - you can purchase the photos at a small cost to cover airbrushing and postage etc.
Read about all the different clubs what goes on and more. We will give our honest opinions, but as always bear in mind it is just our opinions! We would love to receive your comments too so please have your say.
If you would like Wicked And Sexy Photography to visit your Club Event or Fetish Business for a photoshoot and review please refer to the Wicked And Sexy profile here on site.
Rumpus Vol 9: Tomorrow's Party, Today - 18:53 pm, Mon 9th Apr 2012
The Wow. Another great party. I am so glad I live in London!! I was unsure about what people would dress up as with that title but Rumpus partygoers never fail to rise to the challenge! So many great outfits and colourful combinations…
Imaginarium in April - 19:31 pm, Wed 4th Apr 2012
Imaginarium is one of the new events in the London fetish night life and while it is not strictly a fetish event, there was a couples room upstairs. It is however hundreds of people and a fantastic night out. There were lots of sexy people and great music…
The Gate in March - Corset oh Corsets - 21:14 pm, Wed 28th Mar 2012

If you have been reading these reviews then hopefully you will have made the time to attend. If you really enjoy your Fetish of course. In March the theme was Corsets and plenty wore their favorite corset…
Nights of Nero - at The Flying Dutchman - 18:53 pm, Mon 26th Mar 2012
This is only the second time this event has been run and it is quickly becoming one that has to remain on the scene. The formula is simple - you are given "money" when you arrive, about midnight the slaves are present for action, people pool money together to bid on a slave, if you win the the slave is yours for the night…
Decadence in March - 21:37 pm, Mon 20th Mar 2012
Decadence remains one of the best clubs in London and easily one of the top 3 nights that I will never miss. It happens every couple of months and has an excellent focus on both play and dance and makes for a great atmosphere. Some people are just there for the dance, some are just there for the dungeon…
Subversion - Pink and Purple - 23:06 pm, Wed 8th Feb 2012

Subversion is always a great place to come and play. It always has a great crowd of people, great music and a focus on play that it always exciting and interesting. Even with the heavy snow people braved the elements and there were just as many people as normal…
Wonderland at the Flying Dutchman in November - 21:38 pm, Wed 30th Nov 2011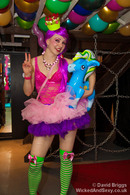 Wonderlands debut was held at the Flying Dutchman in Camberwell. A place I seem to have visited quite a lot lately but fully enjoy! Wonderland was a complete twist on the idea of a Fetish and Swinging Club night. Lets be clear here though. Yes, there were bright colours. Yes, there were hundreds balloons in all colours. Yes, there was a ball pit for adults to play in. But yes, there was also a full fledged and very active dungeon. An area set aside and eagerly used by those who like to enjoy the sexual side of such nights. And even a wet room (which most clubs do not have) with everything for the active watersport enthusiest. ;-)
I did arrive late after spending the earlier part of the evening at The Gate. Both events very enjoying for different reasons, but what a contrast! :-) Instead of your normal dark leather / latex / rubber clad participants, you had the same people and a few new faces, still in latex and other kinky outfits, but just of a much brighter variety. I am sure that my photos will paint a very vivid picture on your eye balls.
It is a very good twist and one that I hope will remain and become a very regular event in this oh so busy London scene.
If you were there or have thoughts on the photos or adult video hosting site then please leave a comment at the bottom of the page!
Fangtasia! - 23:53 pm, Tue 15th Nov 2011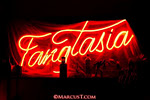 Fangtasia is a popular vampire bar in Shreveport, Louisiana owned by Eric Northman. Fangtasia London is the London branch housed in the Resistance Gallery in Bethnall Green once a month, in association with FX. And selling real life Tru Blood, though in reality it is a delicious blood orange carbonated drink, that contained 0% real or fake blood. Such a shame.
It was a very good night if a little quiet. Though I am told that there will be a lot of promotion for the December one and up to 4 acts performing which is something to look forward to. There were still enough people to make for an enjoyable night with a fan dance stage act by the ever present Cynth Icorn (www.purelyperverted.com) and plenty of dancing.
While some of the photos are very red, this is not a modification or error, but the use of the clubs natural lighting without flash. A very interesting effect.
If you were there or have thoughts on the photos then please leave a comment at the bottom of the page!
Club Rub - 14th Annual Rubber Awards - 23:32 pm, Tue 18th Oct 2011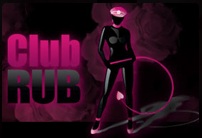 The 14th Annual Rubber awards was held on the HMS President. It is a floating ship with an impressive fetish heritage including events like Erotica and Torture Garden. Upstairs was the dance floor and stage, along with a bar and chill out area. Downstairs was the dungeon and another bar and…
Scf-Fi Zombie Burlesque - 00:29 am, Thu 27th Oct 2011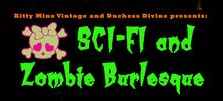 The Zombie and Sci-Fi Burlesque was a very fascinating and entertaining show, endorsed by Bizarre. Organised by Kitty Minx Vintag